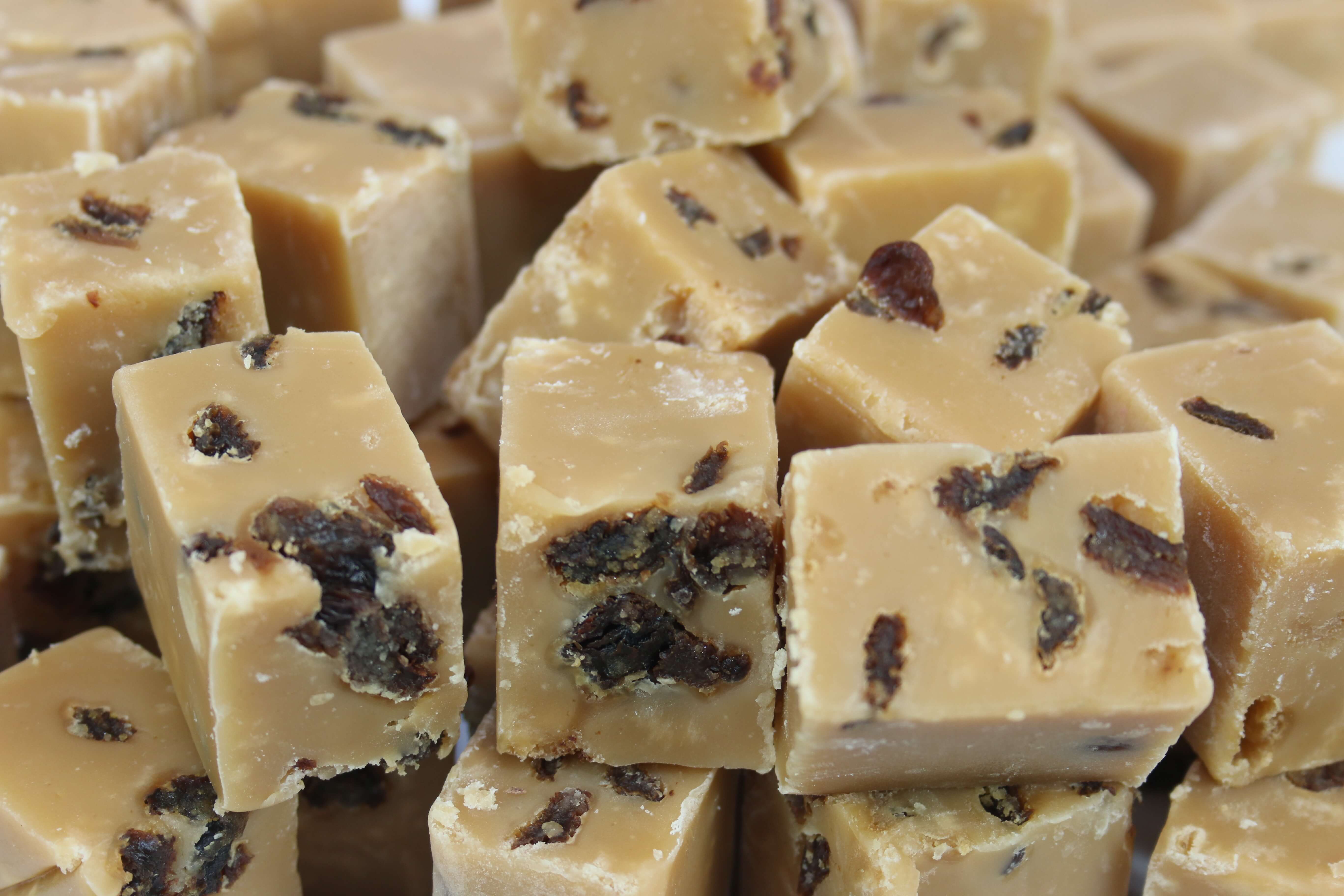 3.96 €*
Content:
120
(33.00 €* / 1000 Gramm)
Product information "Rum & Raisin Fudge"
Jamaica Rum Taste with Raisin Pieces
SUGAR, GLUCOSE, HYDROGENATED ORGANIC PALM KERNEL OIL, SWEETENED CONDENSED MILK, RAISINS
FONDANT, SALT, LECITHIN E322, POTASIUM SORBATE.
CONTAINS PERMITTED FLAVOURINGS AND PRESERVATIVES. ALLERGY ADVICE! CONTAINS SOYA AND MILK. MAY CONTAIN NUTS.
Recipe 407865
Nutrition Facts
Serving Size: (100g)
Servings Per Container: 1Amount Per Serving
Calories 390 Calories s from Fat 110
% Daily Value*
Total Fat 12g 18%
Saturated Fat 11g 55%
Trans Fat 0g
Cholesterol 5mg 2%
Sodium 50mg 2%
Total Carbohydrate 69g 23%
Dietary Fiber 0g 0%
Sugars 54g
Protein 2gVitamin A 2% • Vitamin C 0%
Calcium 6% • Iron 0%* Percent Daily Values are based on a 2,000 calorie diet. Your daily values may be higher or lower
depending on your calorie needs:Calories: 2,000 2,500
Total Fat Less than 65g 80g
Sat Fat Less than 20g 25g
Cholesterol Less than 300mg 300mg
Sodium Less than 2,400mg 2,400mg
Total Carbohydrate 300g 375g
Dietary Fiber 25g 30gCONTAINS: MILK, SOY